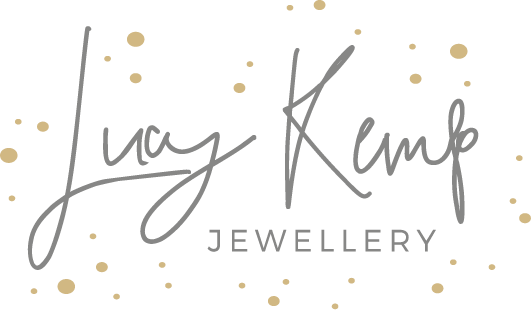 Lucy Kemp Jewellery is created by hand, in store using Eco Silver or fully recycled Sterling Silver with splashes of real Semi Precious Gemstones. Offering your customers beautiful, individual peices at an affordable yet eco-friendly option.
All items will be delivered to you on Lucy Kemp Jewellery branded display cards. Necklaces, pendants, bracelets and anklets will be indiviually packed to reduce tangling, using biodegradeable cornstarch pouches.
We will also provide you with a silver cleaning cloth or two to ensure that your Lucy Kemp Jewellery will always look its best.
By setting up a Stockist account you are agreeing to the Terms we have set.
Our Wholesale terms are as follows:
Minimum wholesale orders are £100 excluding VAT + £10.00 Postage & Packaging
Orders over £250 (ex VAT) receive FREE Carriage
Once we have received payment your order will be processed as quickly as possible. We endeavour to dispatch orders within 48 hours of payment. However, all items are hand made in store and at busy periods it can take up to 2 weeks to be made and sent out to you. Orders will not be dispatched without full payment. We will keep you up to date with the status of your order, but if you need your items sooner then please do get in contact.
All orders are for jewellery & mounting cards ONLY. Packaging i.e Lucy Kemp Jewellery Logo Pillow boxes are additional.
Items are posted via Royal Mail Special Delivery
There is no minimum order on any one selected item. If you just want one pendant or one type of studs thats ok with us!
We try and keep our stockists exclusive to their town and postcode and we are happy of you to sell our jewellery on your own websites. We do ask however that you do not sell our jewellery on platforms we are already visible on - i.e. Not on The High Street & Etsy.
Lucy Kemp Jewellery added charms are available to be added to Lucy Kemp pieces only, not to make new items under your own brand.
We reserve the right to cancel any stockist's agreement if they fail to comply with our terms.
We reserve the right to cancel any stockist agreement if more than 6 month pass without transactions.
If you have any other questions then just ask - you can get hold of us via phone, email or our website. We are a very approachable team and can help answer all your questions that day.
To register as a stockist on our wholesale shop then please comple the Wholesale Application Form and return to [email protected], we will send you your details to proceed.